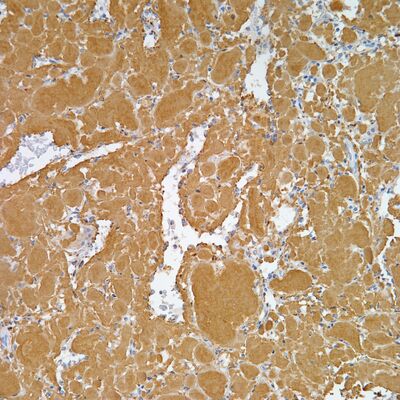 Serum Amyloid A (SAA)
Antibodies
Edit
Technical Info
Edit
Staining Pattern
Edit
Cytoplasmic
Expression in Normal Tissues
Edit
Expression in Neoplastic Entities
Edit
| | | | | |
| --- | --- | --- | --- | --- |
| Tumor name | % Positive Staining (Sensitivity) | Number of Cases | Specificity | Comments |
| | | | | |
| | | | | |
| | | | | |
| | | | | |
| | | | | |
| | | | | |
Intermediate/Uncertain Malignant PotentialEdit
| | | | | |
| --- | --- | --- | --- | --- |
| Tumor name | % Positive Staining (Sensitivity) | Number of Cases | Specificity | Comments |
| | | | | |
| | | | | |
| | | | | |
| | | | | |
| | | | | |
| | | | | |
MalignantEdit
| | | | | |
| --- | --- | --- | --- | --- |
| Tumor name | % Positive Staining (Sensitivity) | Number of Cases | Specificity | Comments |
| | | | | |
| | | | | |
| | | | | |
| | | | | |
| | | | | |
| | | | | |
Additional Comments:Edit
Expression in Non-Neoplastic Entities
Edit
Pertinent Negatives
Edit
This antigen is typically NOT expressed by the following entities:
Practical Uses / Panels
Edit
Used to help classify the subset of telangiectatic/inflammatory hepatic adenomas[1]
Common Pitfalls
Edit
Related Links/Other Resources
Edit
References
Edit
↑ Bioulac‐Sage, Paulette, et al. "Hepatocellular adenoma subtype classification using molecular markers and immunohistochemistry." Hepatology 46.3 (2007): 740-748.
Ad blocker interference detected!
Wikia is a free-to-use site that makes money from advertising. We have a modified experience for viewers using ad blockers

Wikia is not accessible if you've made further modifications. Remove the custom ad blocker rule(s) and the page will load as expected.