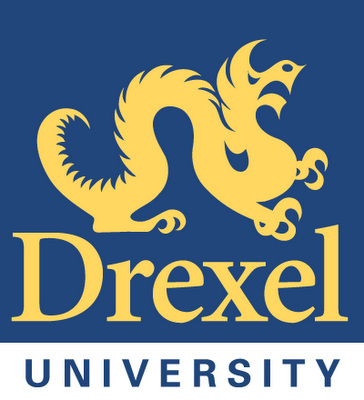 Program Director: Beth Mapow, D.O.
Associate Program Director: Cheryl A. Hanau, M.D.
Program Coordinator: Mary Antrim
Address:
Department of Pathology
245 N. 15th Street, M.S. 435
Philadelphia, PA 19102
Telephone: (215) 762-1179
Fax: (215) 762-1051
E-Mail: Mary.Antrim@DrexelMed.edu
Program Director: Beth Mapow, D.O
Associate Program Director: .Cheryl A. Hanau, M.D.
Program Coordinator: Mary Antrim
Address: Department of Pathology 245 N. 15th Street, M.S. 435 Philadelphia, PA 19102
Telephone: (215) 762-1179 Fax: (215) 762-1051

E-Mail: Mary.Antrim@DrexelMed.edu
Overview of the Residency Program
The Pathology and Laboratory Medicine training program at Drexel University College of Medicine offers 20 residency positions. There are also 2 Cytopathology fellowship positions and one hematopathology fellowship position available. Each year of the program, each resident receives individualized instruction, guidance and evaluation on a personal level. The program director meets regularly with each resident to tailor the program to his or her needs, to clarify and define the resident's goals, and to discuss appropriate elective and research programs. The program director also actively helps residents with job placement.
Education is our department's top priority, as evidenced by the many basic and subspecialty experiences we offer our residents. Together with extensive patient services to support patient care and varied opportunities for specialized research, our residents are assured of receiving a well-rounded education.
The strength of our Department of Pathology and Laboratory Medicine lies in cohesive, supportive faculty and staff who provide a comprehensive residency program and a comfortable learning environment. Our faculty members are widely recognized for their work in anatomical and clinical pathology and basic and clinical research.
The pathology training program is based at Hahnemann University Hospital. Other sites available for rotations include St. Christopher's Hospital for Children (pediatric pathology) and the Medical Examiner's Office of Philadelphia (forensic pathology).
Our residents have a three-year core of rotations, and the opportunity to take additional elective time in a variety of advanced rotations in subspecialty areas. This flexibility allows residents to pursue specific career goals.
We are particularly proud of our equipment and facilities, including in anatomic pathology several multiheaded microscopes, aperio slide scanning technology, a digital electron microscope, modern histology laboratories, a fine needle aspiration suite, a state of the art autopsy suite, and a gross cutting room fitted with laminar flow biohazard hoods for safety during specimen evaluations.
The clinical laboratories are fully automated with state-of-the-art instrumentation for chemical, hematological, microbiological, immunological, toxicological and immunohematological analyses providing flow cytometry, HLA, and molecular diagnostics. A laboratory computerized information system combines on-line data outputs and rapid print-outs with instantaneous data retrieval. Research facilities include fully equipped laboratories for electron microscopy, histochemistry, radioisotopes, biochemistry, immunology and tissue culture.
Our laboratories offer experience in patient-centered acute care support as well as progenitor cell collection and reinfusion. We offer autologous and allogenic blood collection and apheresis procedures for therapy as well as component production. Molecular diagnosis for selected microbiological agents is routinely available. Department and medical school libraries feature large collections of the latest pathology and laboratory medicine references.
Comment (Posted September 2012)
Residency Program Name: Drexel University/Philadelphia, PA
Residency Program Director:Beth Mapow D.O.
Number of residents (per year / total):
4-5/20total
Visas Sponsored:
Pros:
Great teaching; variety specimens; friendly environment; always, there is room for discussion and improvements; the best program director ever!! and supportive staff.

In our program we have a good variety of in surgical pathology that range from benign to extensive cancer specimens. We receive specimens from Hanemann but also from Cancer Treatment Center of America. Our program director, Cheryl Hanau is very proactive and encouraging with residents and the attendings are willing to teach you in a very personalized way. There are plenty opportunities for research, teaching, and learning. If you are not a research person there are plenty of scholarly activities and you recive full support and encouragement from the attendings to write case reports.
Cons:
*In our program there is always open doors for improvement...we did not receive many neurology specimens and a neurology rotation was created at Penn.
Average work hours on surgical path?
50-60
Are you allowed to do external rotations?
Yes
Famous Faculty:
Do you feel you have:
Adequate preview time? Yes
Adequate support staff (P.A.'s, secretarial, etc.)? Yes
Adequate AP Teaching? Yes
Adequate CP Teaching? Yes
Are Fellowship Programs Offered? Please list: Dermatopathology, hematopathology, cytopathology
CAP Standardized Fellowship Application Accepted? Yes
Program Director
: Beth Mapow, D.O.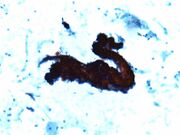 Program Coordinator: Mary Antrim
Address: Department of Pathology 245 N 15th St. Philadelphia, PA 19102
Telephone: (215) 762-1179
Fax: (215) 762-1051
E-Mail: Mary.Antrim@DrexelMed.edu
2018-2019 - Positions filled
2019-2020 - Accepting applications
Program Curriculim:
The focus of the cytopathology fellowship at DUCOM is on producing skilled, well-rounded cytopathologists with proficiency in all aspects of cytopathology including fine needle aspiration technique and interpretation. Experience is gained through independent review of non-gynecologic specimens as primary screeners, review of gynecologic cytopathology specimens after they are screened by cytotechnologists and independent adequacy evaluations for fine needle aspirations performed by interventional radiologists, surgeons, endocrinologists and the fellows themselves.
Two fellowship positions are available yearly and service obligations are divided evenly to allow the fellows time to review case slides independently and with residents rotating on the service, perform adequacy evaluations and attend case signout. The fellowship year is designed with graduated responsibility. During the first half of the year, fellows review all cases with attending pathologists at the multi-headed microscope and attend weekly didactic conferences to fine tune their diagnostic skills. During the remainder of the fellowship, the fellows will present malignant or difficult cases to the attending pathologists and will have the opportunity to submit their diagnosis for other routine cases without formal review with the attending. This approach simulates independent case sign-out and allows the fellows to develop diagnostic confidence. The fellows will also provide didactic conferences to the residents and cytotechnologists during the second portion of the fellowship.
The cytopathology division provides on-site evaluations for fine needle aspiration biopsies. The fellow participates in the onsite-evaluation of all of the samples, with the faculty physically present initially, and on call in the department later, as needed. As part of the on-site evaluation the fellow participates in the preparation of the smears, stains the smears, and examines them to determine their adequacy. At this time the fellow also has the opportunity to triage material for special studies. Additionally the department of pathology directs a fine needle aspiration clinic at Hahnemann University Hospital. In the beginning of the fellowship year the cytopathology fellow will observe and assist a faculty member in the performance of the aspirations. As the fellow gains experience in all the technical aspects he/she will perform all aspects of the aspiration always under supervision of the faculty.
Research:
Our department encourages fellows to become involved with basic or applied research during their training. Research opportunities, tailored to the fellow's individual needs and interests, are available both within the department and in collaboration with other clinical and basic science departments.
Evaluations:
Cytopathology fellows are evaluated by each faculty member they work with during their rotations. An electronic evaluation is completed by the faculty member and is reviewed with the fellow by the program director quarterly. Additionally, all evaluations are available for independent review by the fellow electronically as soon as they are completed by faculty.
Fellows have the opportunity to provide anonymous evaluation of the faculty and each rotation. These evaluations are reviewed by the program director and the department chair and are used to further refine the program.
The program is a one year ACGME accredited fellowship program in Hematopathology and designed to provide the Fellow with a balanced exposure to the evaluation of all aspects of adult and pediatric lymph node and bone marrow pathology including morphology, immunopathology, flow cytometry, and cytogenetics and molecular techniques. Training includes clinical and laboratory evaluation of coagulation disorders as well as other aspects of Laboratory Pathology including Quality Assurance, Quality Control, and Lab Management. The Fellow is encouraged to participate with a faculty member in an investigative project in the broad field of Hematopathology during the fellowship. The Fellow will be given progressive responsibility in signing out and participation in the teaching of medical students, residents and laboratory staff. The fellow will also present cases at interdisciplinary conferences within the institution.
Program Director: J. Steve Hou, M.D.
Program Coordinator: Mary Antrim
Address: Department of Pathology 245 N 15th St. Philadelphia, PA 19102
Telephone: (215) 762-1179
Fax: (215) 762-1051
E-Mail: Mary.Antrim@DrexelMed.edu
2018-2019 - 1 Position Available - Currently Accepting Applications and Interviewing
2019-2020 - Position Filled