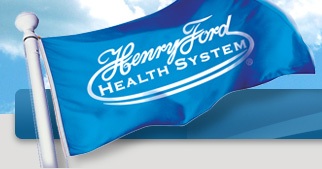 Richard J Zarbo, MD, DMD Henry Ford Hosp Dept of Pathology W-603 2799 W Grand Blvd Detroit, MI 48202

Tel: (313) 916-3194 Fax: (313) 916-9113

E-mail: kinamda1@hfhs.org
Write the first section of your article here.
Comment 1: 4/12/12
Residency Program Name: Henry Ford Hospital, Detroit, MI

Residency Program Director:
Number of residents (per year / total):
Visas Sponsored:
Pros:
Research support – strong AP: 60,000 to 80,000 surgical specimens per year. Strong CP: well structured rotations. Requested number of autopsies will be met for sure, about 180 autopsies per year. Lab management guidance and classes.
Cons:
Average work hours on surg path?
Are you allowed to do external rotations?
Famous Faculty:
Do you feel you have:

Adequate preview time?
Yes, continuous feedback from residents to assure they have the time.
Adequate support staff (P.A.'s, secretarial, etc.)?
Adequate AP Teaching?
Yes, daily conferences from 8-9am, which are protected time (residents can't be called).
Adequate CP Teaching?
Yes, part of daily conferences throughout the years.
Are Fellowship Programs Offered? Please list:
Cytopathology – pathology informatics.
CAP Standardized Fellowship Application Accepted?