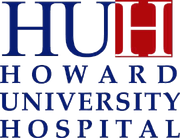 Edward L Lee, MD Howard Univ Hosp Dept of Pathology 2041 Georgia Ave NW Washington, DC 20060

Tel: (202) 806-6306 Fax: (202) 806-7022

E-mail: ellee@howard.edu
Write the first section of your article here.
Fellowships?
Edit
Write the second section of your article here.
Ad blocker interference detected!
Wikia is a free-to-use site that makes money from advertising. We have a modified experience for viewers using ad blockers

Wikia is not accessible if you've made further modifications. Remove the custom ad blocker rule(s) and the page will load as expected.