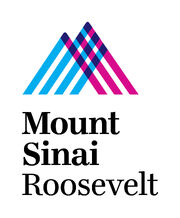 St. Luke's-Roosevelt Hospital Center
Graduate Medical Education Office
Plant Building, Ground Fl
1111 Amsterdam Avenue
New York, NY 10025
Telephone:(212) 523-2154

Anatomic and Clinical Pathology Residency Program
Comment 1:
The St. Luke's-Roosevelt Hospital Center pathology residency program is on probation by ACGME. The board pass rate is merely 50%. The service work (grossing) is excessive and education is compromised especially at Beth Israel Medical Center, where residents spend 8 months grossing without any teaching (signout, conference, etc) activity. ACGME is considering closing this program. Ask the program director lots of questions before you come.
Comment 2:
Studentdoctor.net thread concerning this program: http://forums.studentdoctor.net/showthread.php?p=11287302
Comment 3: (4/2013)
The residency program at SLRHC is well-balanced betwen AP and CP. The surgical volume is approximately 60k/yr proving enough exposure to all types of surgical specimens. The board pass rate in 2012 was 100% for first time takers. 
Comment 4: (4/2103) This program is on academic probation from the ACGME as of the 2012/2013 academic year (accreditation status here check accreditation status here).
Comment 5:  (2/18/2014)
This program is ACGME Accredited, effective 10/3/2013. 
http://www.acgme.org/ads/Public/Reports/ReportRun?ReportId=1&CurrentYear=2013&SpecialtyId=54
Hematopathology Fellowship
ACGME accredited, 1/yr.
The accreditation is pending review by ACGME.
GI/Liver Fellowship (at Beth Israel Medical Center)
Non-ACGME accredited, 1/yr.
Note: The fellow is not paid but can coordinate with department to work as a PA.
Ad blocker interference detected!
Wikia is a free-to-use site that makes money from advertising. We have a modified experience for viewers using ad blockers

Wikia is not accessible if you've made further modifications. Remove the custom ad blocker rule(s) and the page will load as expected.