Robin McGoey, MSGC, MD

LSUHSC Department of Pathology Box P5-1

1901 Perdido St New Orleans, LA 70112-1393

Tel: (504) 568-7006 Fax: (504) 568-2049

E-mail: rmgoe@lsuhsc.edu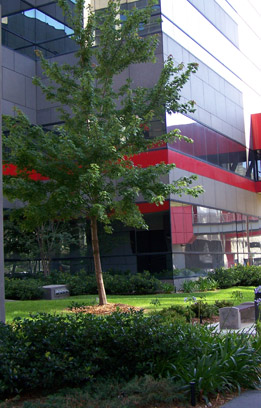 Anatomic and Clinical Pathology Residency Program
Residents: We will have 11 residents effective July 2013. The program will reach its full complement status of 12 residents in July 2014. (3 positions per year)
Faculty: Our teaching staff are always available, as well as very resident and education driven. Click this link to see a list of our dedicated faculty members.
Training Locations: Monthly rotations may be spent at University Hospital, Children's Hospital, West Jefferson Medical Center, Jefferson Coroner's office, Ochsner Main Campus, and the VA. The new, state-of-the University Medical Center with 424 inpatient med-surg beds is expected to open in February of 2015! The new VA Hospital will open shortly thereafter.
Program Extras: An LSUHSC Pathology residency will provide you with lots of one-on-one training opportunities, strong procedural skills, and an exceptional autopsy training experience, in a personable atmosphere with New Orleans charm. Please visit our website for further information and feel free to contact a resident or our residency director with any questions.
Ad blocker interference detected!
Wikia is a free-to-use site that makes money from advertising. We have a modified experience for viewers using ad blockers

Wikia is not accessible if you've made further modifications. Remove the custom ad blocker rule(s) and the page will load as expected.