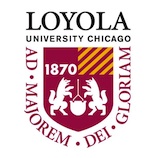 Ela Stekala, Loyola Univ Med Ctr Dept of Pathology 2160 S First Ave Maywood, IL 60153

Tel: (708) 216-6740 Fax: (708) 216-8225

E-mail: ewojcik@lumc.edu
Write the first section of your article here.
We are currently accepting applications for our newly approved ACGME accredited Dermatopathology fellowship for the July 2014 to June 2015 academic year. AP or AP/CP pathology or dermatology residency trained physician are welcome to apply. Qualified applicants should be eligible to hold a medical license in Illinois and have passed USMLE step III prior to starting the fellowship. This one-year advanced training in Dermatopathology is designed to provide comprehensive training in diagnostic dermatopathology. Our dermatopathology service has over 12,000 dermatopathology specimens annually and is comprised of both outpatient and inpatient specimens as well as consultation cases. Fellows will rotate in all areas of dermatopathology including immunofluorescence, clinical dermatology and/or general pathology depending on their training background. Participation in monthly journal club, local/national meetings, resident and medical student teaching is emphasized. Additionally, fellows will have the opportunity to participate in research activities exploring disease pathogenesis and new treatment modalities via collaboration with our active cutaneous research programs based in the Cardinal Bernadine Cancer Cancer.

For more information about Loyola University, Department of Pathology and Dermatopathology fellowship please see: http://www.stritch.luc.edu/depts/path/about_us/index.htm

Stipends: Commensurate with the level of training.

Applications deadline is December 15, 2012 Official application package including three letters of recommendation, CV, and personal statement may be sent to Ela Stekala, Fellowship Coordinator, at the address below. Please visit our website for a complete list of application materials required of all fellows in the department of pathology. Please contact myself or our coordinator for further information.

Kelli A. Hutchens, MD Director of Dermatopathology Co-Director Dermatopathology Fellowship Program Department of Pathology 2160 S. First Avenue EMS Building 110, Rm. 2234 Maywood, Illinois 60153 708-327-2630 khutchens@lumc.edu

Ela Stekala Fellowship Coordinator 2160 S. First Ave Bldg. 103, Rm. 0177 Maywood, IL 60153 708-216-6740 estekal@lumc.edu