Networking 101
Talk

0
497pages on
this wiki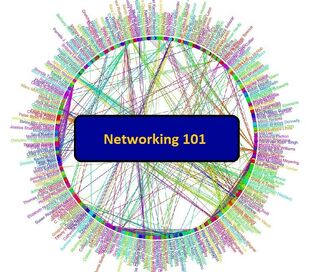 Business CardsEdit
Business cards are a quick and simple way to network. Saying hello to someone and leaving them with a business card gives them a quick reminder of who you are. If your program doesn't provide business cards, there are many sites (vistaprint, freebusinesscards) that will provide free or very low cost business cards.
Networking 101
Edit
This is a version of a talk on networking that Jerad Gardner, MD gave to the CAP Residents Forum (03/2011).
Networking 101
Edit
1. Break the Ice 2. Make Yourself Memorable 3. Close the Deal
1. Break the Ice
Edit
Have Someone Else Introduce You
Introduce Others to Those You Know
Let the Outsider into the Circle
2. Make Yourself Memorable
Edit
Be an Active Listener
Listen and Respond to what is said
Ask questions about the other person
3. Close the Deal
Edit
Tell them it was great talking to them
Ask for their business card / contact info
Confirm agreements made during conversation

"I'll be sure to say hi to Dr. Soandso for you"
"I'll find that article and email it to you"
4. Follow Up
Edit
CRUCIAL

Otherwise they may forget you
Contact them in a few weeks regarding a point discussed during your conversation

"Dr. Awesome, what was the name of that great restaurant we discussed at the networking reception?"
Social Networking

A very powerful tool for networking and relationship building
Make a second (professional) Facebook page
Use LinkedIn
Now Go Network!
Edit
Meet the grownups (attendings)

Residents often stand in circles and don't interact with practicing pathologists. Don't do that!
They are probably more afraid of you than you are of them!