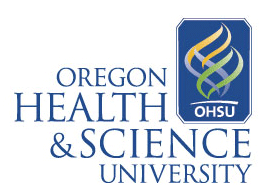 Oregon Health & Science University
Department of Pathology
Mail Code L-113
3181 S.W. Sam Jackson Park Rd.
Portland, OR 97239-3098

Qiana Davis
Education Coordinator
Phone: 503-494-2318
Fax: 503-494-2025
Email:davisq@ohsu.edu

Most residents do AP/CP.
Surg Path: 3 day sign-out schedule: 1=gross, 2=recieve (AM frozens), 3=sign out (PM frozens until 6PM when on-call resident takes over). Residents distribute cases between themselves and the fellows on day 2, so you pick your own cases and any the PAs did you find interesting (PAs do biopsy grossing). Upper level residents do 'surg path fellow' rotations while the fellows are on elective and handle consults, RUSH cases, transplant biopsies. Derm, neuro, medical kidneys, heme and placentas are subspecialty sign-outs, all others are general, but residents personally show special or difficult cases to Attendings with a particular subspecialty interest before or after sign-out with the Attending on (so you see the general approach and also get the details of a subspecialty service). Residents order stains and see the results (early on you often run these by the fellows or faculty).
Autopsy: Teams of 2 or 3, usually 3 months. Usually on with student fellows (med students between 2nd and 3rd or 3rd or 4th year of med school). No Saturday autopsies (exception is metabolic autopsies, which are covered by the on-call resident, and occur rarely).
Comment (Posted September 2012)
Residency Program Name: Oregon Health and Science University
Residency Program Director: Jennifer Dunlap, MD
Number of residents (per year / total):
3/12
Visas Sponsored:
Pros:
3 day sign-out schedule; great CP call rounds w/hematologists; dedicated faculty, research opportunities, $1200 book fund & reimbursed meeting travel
Cons:
Average work hours on surgical path?
Are you allowed to do external rotations?
Yes, one
Famous Faculty:
Christopher Corless MD, PhD
Do you feel you have:
Adequate preview time? Yes
Adequate support staff (P.A.'s, secretarial, etc.)? Yes, 3 PA's (1 is PT)
Adequate AP Teaching? Yes
Adequate CP Teaching? Yes
Are Fellowship Programs Offered? Please list: Surgical path (2); Molecular (1); Heme (2); Cyto (1); Neuropath (1)
CAP Standardized Fellowship Application Accepted? Yes
Write the second section of your article here.
The fellowhip is not being offered at this time as of 8/2013. If this changes in the future, please update this comment.
Ad blocker interference detected!
Wikia is a free-to-use site that makes money from advertising. We have a modified experience for viewers using ad blockers

Wikia is not accessible if you've made further modifications. Remove the custom ad blocker rule(s) and the page will load as expected.