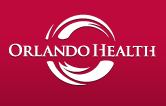 Chris Hornsby, MD Orlando Health Dept of Pathology 2B 1414 Kuhl Ave Orlando, FL 32806

Tel: (321) 841-5701 Fax: (321) 843-6219

E-mail: christopher.hornssby@orlandohealth.com
3/26/2013
Program name:  Orlando Health
Program Director:  Christopher Hornsby, MD
Number of residents (per year / total):  2 alternating with 3 for a total of 10
Pros:   High volume of complex surgical specimens; skilled faculty with expertise in all subspecialities; residents typically secure; excellent fellowships
Cons: No fellowships locally; surgical path hours, residents primarily spend time grossing and collecting cytology specimens.
Average work hours on surgical path?  Surgical path schedule consists of alternating reading and cutting days Monday - Friday; Cutting days can be long, on average lasting until 7:30pm; Reading days typically 8:30 to 5:00pm
Are you allowed to do external rotations? Yes (3 - 1 month electives)
Do you feel you have:
·         Adequate preview time? Yes - preview time is limited by demands of busy private practice with 24 hour turnover goals
·         Adequate reading time? Yes
·         Adequate support staff (PA's, Secretarial, etc…)? No (PA support limited in Surg Path)
·         Adequate AP Teaching? Yes
·         Adequate CP Teaching? Yes
·         Graduated responsibilities? Yes
Fellowship Programs offered? Please list.        None
CAP Standardized Fellowship Application Accepted? Yes
Additional benefits to trainees (Book Fund, Travel Fund, Other resources):     Excellent food stipend; book fund
No fellowships currently offered.
Edit
Ad blocker interference detected!
Wikia is a free-to-use site that makes money from advertising. We have a modified experience for viewers using ad blockers

Wikia is not accessible if you've made further modifications. Remove the custom ad blocker rule(s) and the page will load as expected.