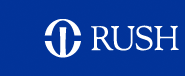 Ji-Weon Park, MD, Rush Univ Med Ctr, Dept of Pathology, 1653 W Congress Pkwy, Chicago, IL 60612-3833

Tel: (312) 942-5471 Fax: (312) 942-3434

E-mail: ji-weon_park@rush.edu
Program Director: Ji-Weon Park, MD
AP/CP (4 years)
Positions: 16 (4 per year)
AP rotations: Autopsy and neuropathology, forensic pathology and toxicology, GI and soft tissue/bone pathology, GI biopsy, gynecologic pathology, hematopathology, dermatopathology, surgical pathology (includes breast, genitourinary, head and neck)
CP rotations: Blood bank, microbiology, molecular and cytogenetics, flow cytometry, coagulation, clinical chemistry and hematology, lab management
Are residents allowed to do external rotations? Yes
Elective time? 1 month in the 2nd year and 1 month in the 4th year
Adequate preview time? Yes
Support staff? There are 2 PAs who assist with grossing and frozen sections. One autopsy tech. Conference time is protected for residents.
AP/CP boards pass rate of recent graduates: 100%
Program Highlights:
-Dedicated GI biopsy only month.
-$250 book fund from the Pathology Department per year, $500 for senior residents.
-$300 additional book fund from the GME office (only exception is that PGY-1s get an iPad mini instead)
-$1200 for presentation at national meetings, which includes flight, taxi, hotel, registration, and food. This amount can be increased for residents with first-author publications in peer-reviewed journals.
-Ample research opportunities
-Opportunity to perform superficial FNAs and participate in immediate reads
-Frozen section specimens are sent directly to the pathology accession window. Residents do not retrieve specimens from the ORs.
Website: http://www.rush.edu/professionals/gme/pathology/index.html