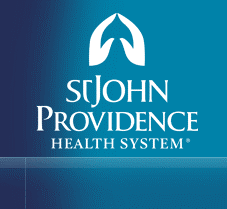 Basim M Al-Khafaji, MD StJohn Hosp and Med Ctr Dept of Med Educ Ste 340 19251 Mack Ave Grosse Pointe Woods, MI 48236

Tel: (313) 343-3875 Fax: (313) 343-7840




E-mail: kimberly.mahoney@stjohn.org
Comment (Posted September 2012)
Residency Program Name: St. John Hospital & Medical Center, Detroit, MI
Residency Program Director: Basim Al-Khafaji, MD
Number of residents (per year / total):
2/8
Visas Sponsored:
Pros:
Fairly balanced program in AP & CP portion; good complexity of  learning cases
Cons:
Transfusion Medicine training is slightly weak
Average work hours on surgical path?
55-60
Are you allowed to do external rotations?
Yes - 2 outisde elective roations
Famous Faculty:
Do you feel you have:
Adequate preview time? Yes
Adequate support staff (P.A.'s, secretarial, etc.)? Yes
Adequate AP Teaching? Yes
Adequate CP Teaching? Yes
Are Fellowship Programs Offered? Please list: None
CAP Standardized Fellowship Application Accepted? n/a
No Fellowship Programs Currently Offered
Edit
Ad blocker interference detected!
Wikia is a free-to-use site that makes money from advertising. We have a modified experience for viewers using ad blockers

Wikia is not accessible if you've made further modifications. Remove the custom ad blocker rule(s) and the page will load as expected.