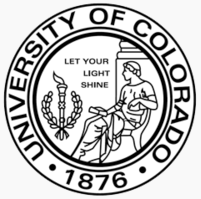 University of Colorado Denver Program
PD: Brian Moore, MD, MEd

MS B216

12631 East 17th Avenue

Aurora, CO 80045

Tel: (303) 724-4307 Fax: (303) 724-1105

E-mail: patricia.braund@ucdenver.edu
I'm a 2nd year resident in the program now (2016) and can honestly say that I love my job and the people I work with. The AP/CP are both strong, with a few recent new faculty hires that are really improving the CP side of things (for example, creating an informatics elective). We've had recent construction in a few departments, so many of the facilities (gross room and molecular lab) are lovely and updated. We do specialty sign-out on surg path, and do a one day grossing schedule where you spend the morning/afternoon with slides/attendings and head to the gross room for the late afternoon/evening. We spend one week at a time covering frozen sections. Our faculty is relatively young, enthusiastic about teaching, and are aggressive about mentoring and creating projects for the residents to be a part of. It's a very supportive environment. We've got a generous book fund that rolls over each year which can be used not only for books but for travel to conferences, board exams and study materials. We've had 100% pass rates on the boards for the past few years now, and we're getting fantastic fellowships (locations of which I'll list at the end). We do rotations at the VA, Denver Health (which is a "community hospital" vibe), and Children's Hospital Colorado (one of the top 5 children's hospitals in the nation). There are blood bank, heme path, surg path, derm path, forensic, pediatric and cytology fellowships - and the volume is substantial enough that this doesn't detract from resident education. Having the fellows around is actually a wonderful addition to the learning experience. The way our call schedule works, we only take a total of three weeks of primary call each academic year (except during 1st year, no call). There are always improvements to be made, and we do have a voice in the process at monthly resident meetings. 
Edit
Here are some recently acquired fellowships:
Surgical Pathology
• Mayo, MD Anderson, Johns Hopkins, Stanford, UCLA, Washington University St. Louis
GI/Liver Pathology
• Emory University
Cytopathology
• MD Anderson, Cleveland Clinic, UCLA, Northwestern University
Hematopathology
• University of New Mexico, MD Anderson, University of Pennsylvania, UT Southwestern, University of Washington,
 ARUP, Washington University St. Louis, MGH
Dermatopathology
• University of Colorado, University of Texas Medical Branch (Galveston), Duke University
Molecular Pathology
• Stanford, ARUP, MD Anderson
Clinical Chemistry and Transfusion Medicine
• William Beaumont, ARUP
Pediatric Pathology
• Boston Children's Hospital, University of Pittsburgh, Children's Hospital Colorado, Children's Hospital Los
  Angeles
Forensic Pathology
• King County Coroner (Seattle), UT Southwestern, San Diego medical examiner office, Hennepin County ME
Gynecological pathology
• Johns Hopkins University[1]
University of Colorado Denver Program University of Colorado
660 Bannock Street
Denver, CO 80204
Meredith A. Lann, MD
(303)436-7711
(303)436-7709 Fax
References
Edit
Ad blocker interference detected!
Wikia is a free-to-use site that makes money from advertising. We have a modified experience for viewers using ad blockers

Wikia is not accessible if you've made further modifications. Remove the custom ad blocker rule(s) and the page will load as expected.