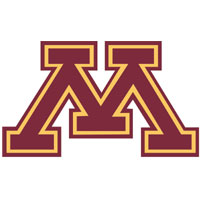 John T Crosson, MD Univ of Minnesota Med Sch MMC 609 D-185 Mayo Mem Bldg 420 Delaware St SE Minneapolis, MN 55455

Tel: Fax:

E-mail: cross008@umn.edu
Comment (Posted September 2012)
Residency Program Name: University of Minnesota
Residency Program Director: John Crosson
Number of residents (per year / total):
8
Visas Sponsored:
Pros:
Everything you could possibly want or need; in abundance. Great resident colleagues, fun and collegial
Cons:
Very busy, especially on Surgical Pathology services
Average work hours on surgical path?
10-14 busy especially early on in residency
Are you allowed to do external rotations?
Basically no, though short funded externships (1-2 weeks) are allowed
Famous Faculty:
Do you feel you have:
Adequate preview time? Yes
Adequate support staff (P.A.'s, secretarial, etc.)? Mostly
Adequate AP Teaching? Yes
Adequate CP Teaching? Yes
Are Fellowship Programs Offered? Please list: Gyn, Neuro, GU, GI, Breast, Lung, Heme & Multiple CP
CAP Standardized Fellowship Application Accepted? No
Ad blocker interference detected!
Wikia is a free-to-use site that makes money from advertising. We have a modified experience for viewers using ad blockers

Wikia is not accessible if you've made further modifications. Remove the custom ad blocker rule(s) and the page will load as expected.