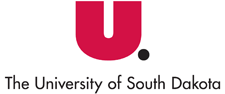 The University of South Dakota Sanford School of Medicine
1400 W 22nd St
Sioux Falls SD 57105
Work Phone: 605-957-1386
Fax: 605-357-1548
Email:cherise.dunn@usd.edu

Program Director: DesiRae Muirhead, M.D.
Number of residents (per year / total): 2 per year/8 total

Comment 1:
Training occurs at Sanford Medical Center and the VA less than one mile away. Website indicates "The Pathology Residency at SSOM has a reputation for preparing and successfully placing pathology residents in community practices in the Upper Midwest.  The volume you can see here is excellent, with a combined number of surgicals from Sanford and the VA of greater than 43,000 specimens, 60,000 gyn and 5,000 non-gyn cytos."  The third and fourth year residents do usually 7 months of hot seat, signing out frozens and surgicals with the attendings, functionally a surgical fellowship (although no formal fellowships are offered here). Most of the 10 attendings (a private practice group that also serve as faculty and teach Pathology at the medical school) trained in the midwest, with Mayo, Minnesota, and Iowa represented.  Residents perform the bone marrows, with over 100 over the 4 years, and the group evaluates over 400 BM per year, so Heme path is strong for a residency program.
Strengths
This is one of the few places residents report feeling confident to go into private practice after four years due to the variety and graduated responsibilities. You are always encouraged to "think like you are signing the case out yourself" and are often put on the spot to defend your diagnosis (not in a malignant way). The staff are very supportive of the residents.
Weaknesses
Program: lack of fellowships is a handicap to any program. 
Area: Obviously,  bone chilling winters. South Dakota is a small state, with under 1,000,000 people. Sioux Falls, the largest city in the state has 200,000 people. A great place to raise kids, and very affordable.
Comment 2: Pros:
Small program – abundant hands-on experience. Between Sanford Hospital and VA Hospital 40,000-45,000 specimens per year. No fellows to compete with. Cons:
No fellowship opportunity Average work hours on surg path?
Average total work hours per week ~50 hrs
Are you allowed to do external rotations?
Yes – these are paid external rotations and some residents have done more than one
Do you feel you have:
Adequate preview time?
Adequate support staff (P.A.'s, secretarial, etc.)?
Adequate AP Teaching?
Adequate CP Teaching?

Marginal. Most CP training is self study. Have opportunity to have hands on training.
Fellowships
Edit
No fellowships offered.
Ad blocker interference detected!
Wikia is a free-to-use site that makes money from advertising. We have a modified experience for viewers using ad blockers

Wikia is not accessible if you've made further modifications. Remove the custom ad blocker rule(s) and the page will load as expected.