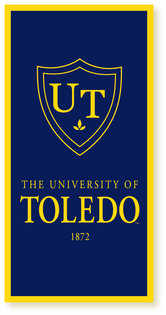 The University of Toledo pathology residency program is composed of a compliment of eight residents and two post-sophomore pathology fellows. Approximately two residents are accepted each year through the match program. The faculty possesses a wide variety of expertise in both Anatomic and Clinical Pathology with particular strengths in Neuropathology, Hematopathology, Cytopathology, and Renal Pathology, Molecular Diagnostics and Clinical Microbiology. In addition, residents have the opportunity to rotate at the Pinkus Dermatopathology Laboratory in Monroe, MI for an exceptional exposure to lesions of the skin as well as Akron Children's Hospital for Pediatric Pathology. One of many unique attributes of the program is the thriving Electron Microscopy lab of which residents gain first hand knowledge and experience in ultrastructure morphology from a wide variety of in-house and consult cases.
The curriculum is structured with a balance of Anatomic and Clinical Pathology throughout the four year program, with an emphasis in Anatomic Pathology during the first two years and Clinical Pathology during the final two years. Didactic lectures in both Anatomic and Clinical Pathology and surgical unknown conferences routinely take place throughout each week beginning at 8:00 A.M. Residents also directly participate in both intradepartamental and interdepartamental conferences with attending physician support.
Toledo is a medium-sized city located in northwest Ohio and is conveniently located near popular sites of interest including: Lake Erie, Cedar Point amusement park, Fort Meigs and the Detroit metro area. The major interstates, I-75 and I-80/I-90 intersect near Toledo providing easy commutes to Chicago, Cleveland, Columbus and Cincinnati as well. In addition, Toledo traffic is typically light to moderate at most, providing residents with an opportunity to live in a number of diverse locations in the surrounding communities. Annually, in the early spring, the local Maumee river provides arguably the best Walleye fishing of anywhere in the world. Sporting events are also very popular in Toledo including the AAA Toledo Mudhens and ECHL Toledo Walleye and Toledo boasts one of the country's finest zoos.
Fellowships?
Edit
Ad blocker interference detected!
Wikia is a free-to-use site that makes money from advertising. We have a modified experience for viewers using ad blockers

Wikia is not accessible if you've made further modifications. Remove the custom ad blocker rule(s) and the page will load as expected.